Brewery
Moylan's opened at Rowland Plaza 27 years ago, bringing craft beer to Novato for the first time. The family-friendly brewery and restaurant prides itself on a unique, local, North Bay vibe, with a diverse pub-style menu, in-house award-winning beers on tap, and wines from nearby Sonoma and Napa counties. Stop in to watch a game, taste our wide variety of beers, or enjoy a meal with the family.
Moylan's Brewing Co. is your one stop shop with a style of beer for everyone. We produce excellent examples of sessions, ales, lagers, porter, stouts, IPA's, malty, hoppy, strong, fruit, sours and nitrogenated beers either American or foreign in nature. We average 15 different and delicious styles on tap at all times.

Awards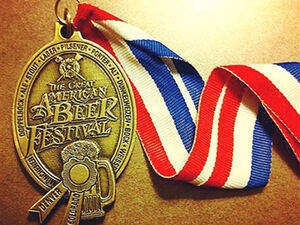 Moylan's has garnered over 100 Gold Medals in the last 20+ years since our brewery was founded.

Check out our full list of Gold Medals.
View All of Moylan's Gold Medal Wins
Our Beers
Available in cans to-go
C


Available in bottles to-go

B


Available in growlers to-go

G


Nitro draught

N2